Inmiddels heb ik een paar externe hard disks. Getest met een Plus met 1 MB geheugen.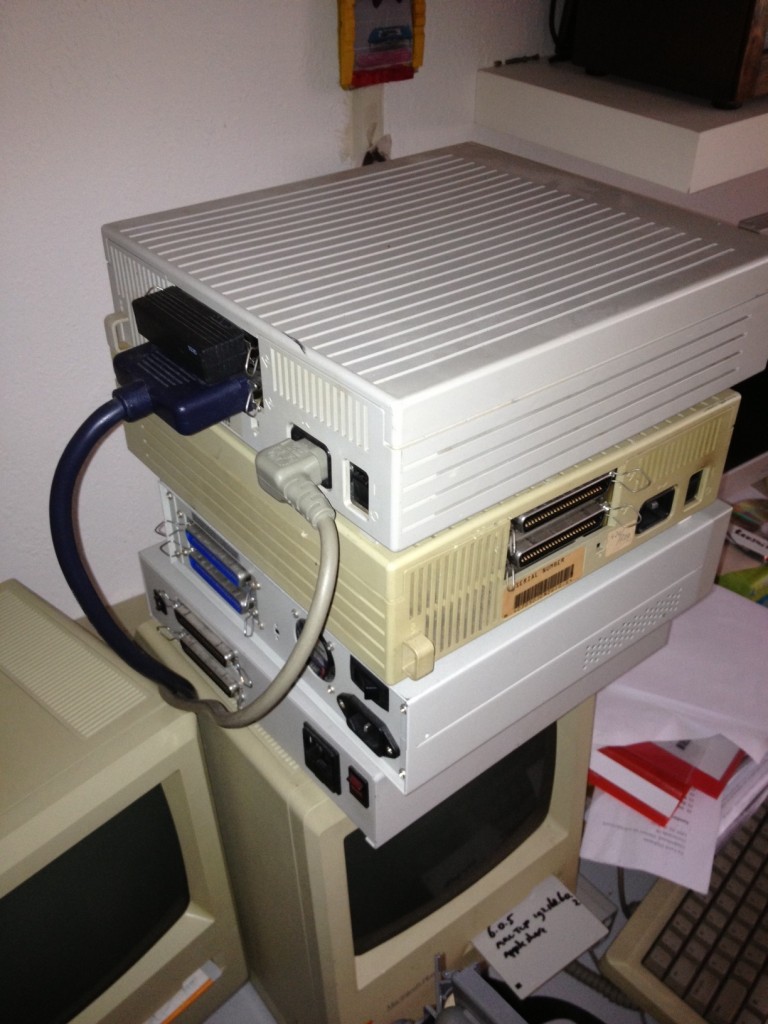 1) 20SC. Een 20MB externe hard disk. Hij boot op een Plus met de Finder 5.5 (System 4.1). Er staan diverse Telnet programma's op.  Zelfs Telnet 1.1. Ook TOPS Terminal is erop te vinden.
2 Een gelige Apple disk. Boot niet en geeft zelfs een zwart scherm indien je er wel mee probeert te booten. Wat wel lijkt te lukken is eerst booten met een diskje en daarna pas aansluiten en aanzetten. Je hoort hem dan langdurig kraken en er verschijnt een horloge in beeld… dan verschijn er een icoon met "de rest". Photoshop 5.0 in "Beeld". Netscape Full Installer. Various App's.
3) Club Mac. Boot ook niet. Maar mogelijk wel met een systeem met meer geheugen. Er lijkt System 7.5 op te staan.
Boot wel met de SE maar komt dan in een systeemfout. Hij boot automatisch van de externe disk. (Another way to boot from the external is to hold the Command, Option, Shift, and Delete keys (COSD) while starting.)
4) Zelf bouwer met een rode schakelaar achter. Boot ook niet. FWB 42 MB. Met 6.05 disk zie ik de schijf wel.
5)  Kleine rechtop staande disk. Onbekend niet op foto.